Updated SEO Tips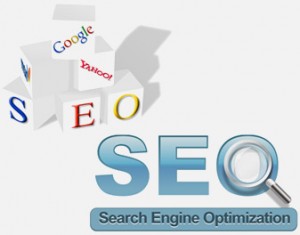 The web is constantly evolving so your SEO (search engine optimization) plan needs to be revisited occasionally to make sure that your content marketing strategy as well as your traditional marketing actions remain relevant.  Here are some updated SEO tips to help in this regard.
Social Media Content
The line between the 'web' and social media content is fast becoming blurred.  Statics indicate that over 75% of the marketers now use social media as a promotional tool.  The thrust is on to make every tweet or Facebook post get higher ranking on SERP (search engine results page).  Currently, a brand name search is more likely to find the company's Facebook or Twitter page before you find the website.  The social media effect on SEO is still well regarded so it is important that the relevant links are incorporated and managed as part of your SEM (Search engine Marketing) strategy.
Optimizing Mobile traffic
Having a mobile friendly site is vital and research has indicated that one in five persons possess a smartphone or tablet. Where your site does not support mobile you would be severely restricting your marketing reach.  Your website should be accessible and readable on any multi-media platform and device and should be SEO optimized as well.  With all the new technologies and process integrations now available, it has become obvious that mobile traffic has far exceeded desktop traffic.
Keywords and Phrase
Make your keywords and phrases more conversational. This means that the focus is on a set of words sometimes described as a long-tail or conversation.  This allows the SERP results to be more meaningful and accurate when matching consumer actions.  The focus is no longer on keywords but on important elements of what the browser is searching for.
Links and Brand mentions
Brand mentions are words on another site, not hyperlinks, that mentions or refers to your webpage.  These implied links and band mentions, inbound links, are highly considered when analyzing page ranking.   Marketing and establishing your brand is therefore crucial. A simple link would be creating a mixed URL structure (www.yoursite.com vs.www.yoursite.com) and adding the appropriate keywords.
Content
This is still the most important aspect of SEO optimizing.  The search engines need to make sense of your content so that it can deliver the most appropriate response to browsers.  This also includes the content on the related social media pages.  The new technique of content aggregation will now have the desired effect. *iMedia Connection describes Content aggregation as a practical way of finding, collating, amassing, consolidating, presenting, sharing, and displaying content around pre-specified set of criteria to appeal target audience".
Voice search and video SEO are two other methods of SEO optimization that are now trending and it would be wise to engage in the research to have these incorporated in your SEO campaign.
*http://www.imediaconnection.com/content/33784.asp#singleview